---

Legends of Renown Deeds (LoRD)

---

LoRD Expansions

---

Featured Dragon Series

---

Legends of the Green Dragons (lotgd)

---

Legends of the Red Dragons (LotRD)
Welcome to Legends of Great Dragons™ (LoGD).
We have several online game versions available and more to come — The Legends of the Green Dragon (the old 0.97), a newer licensed version of "Dragon Knights" in application markup language; both of these are upgrading to php 7 and mobile access.
We are also proud to present Seth Able's original Legends of the Red Dragon (L.O.R.D. or LotRD) game which we ran a licensed version on our MegaComm Bulletin Board System (BBS) 24 years ago! Our original licensed versions of LotRD are authorized from Seth Able. Our derivative work is authorized by the license we maintain. Legend of the Red Dragon (LotRD) was an ANSI text-based Fanasy RPG (role-playing game) which ran as a "door" on many popular BBS in the early 1990s. Before the Internet's World Wide Web was well known, dial-up BBSes were the primary method for the general public to connect to the online world, eMail message forums, ANSI art galleries, downloadable files, and of course, games.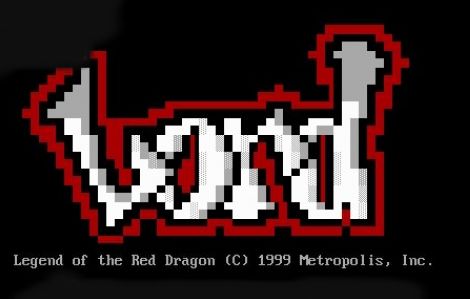 To complete our collection of popular BBS & Web games we offer "Legends of Great Dragons", "Dragon Knights", "Dragon Scourage" and the newly released "Quest for Great Dragons". We further provide access to our popular Legends of Renown Deeds"™ (LoRD) in the old text version, and the newer mobile ready version.
Very soon, we will release an updated version of LoRD and "Legends of the Great Dragon (logd)" as a mobile app game. But for now, please enjoy our original games. If you are interested in helping us update these addicting games, please contact our affiliate page.